You have your mobility scooter and have the freedom and independence you love. But have you found that it lacks the cargo space you need? Challenger Mobility Scooter Trailer – Review explores the features and pros and cons of this small trailer.
Maybe you're out shopping or enjoying the day at an amusement park and need a place to store items you brought with you or purchased. But alas, you have a basket, but it's not large enough. The Challenger Mobility Scooter Trailer is a solution. What a great added feature for your scooter.
Features:
Loading Capacity 66 Lbs
Compatible With Most Mobility Scooters Equipped With A Rear Seat Bracket With Horizontal Holes
Disassembles Quickly For Storage Or Transport
Reflectors
Cover
Powder Coated Steel Frame
Loading Capacity 66 Lbs
Wheels – Solid Nylon Pneumatic Tires – 16″ X 1.75″
Specs:
Product Weight – 26 Pounds
Cargo Department Dimensions – 11.5" (D) X 11.5" (W) X 22" (L)
Product Dimension 24x17x11.5 Inches
Video: Challenger Scooter Trailer For Pride Electric Scooter
Pros
Comes with Reflectors
Cover Included
Disassemble for Storage
Cons
Learning Curve for Backing Up
Poor Assembly Instructions
No Lock
Review
The Challenger Mobility Trailer is specially made for the Pride Mobility Scooter but is compatible with most mobility scooters with a rear seat bracket with horizontal holes. With the cargo area measuring 11.5″ (w) x 11.5″ (d) X 22″ (l), it's large enough to carry some personal items yet small enough to pull behind your scooter.
A red nylon cover is included to keep your items out of the sun on a summer day and out of the rain if the weather turns bad. The load capacity is 66 lbs allowing not only storing small light items but heavier items as well. Mounted reflectors add to its safety-making it easier to see the scooter at night. It comes with large wheels that are 16″ x 1.75″, lending to a smooth ride.
So all that sounds great, but what about the downside. There are a few – the trailer doesn't come with a lock, so be sure to secure your items with your own lock. It does take some getting used to back up, but with practice, it can be done.
The assembly has been said to be difficult because the instructions lack clarity. If you run into difficulties while assembling, there is a video that shows you how – sometimes it's easier when you see assembly before and during attempting to do so yourself.
Overall, this is an excellent addition to your scooter. The pros outweigh the cons, as most of them can be overcome. If you're looking for a place to store your items while you're out and about, the Challenger Mobility Scooter Trailer is something you should seriously consider.
With all products, features can change, so before purchasing, be sure the features that attracted you to the product are still the same.
---
Related Posts
From Baskets, Pet Carriers, Flags, And More-This Article Explores These & So Many Other Accessories.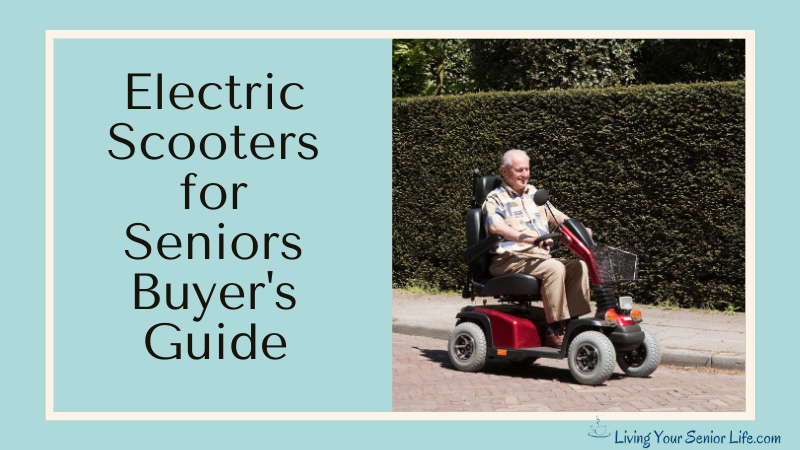 Explores the Different Options To Consider When Purchasing An Electric Mobility Scooter.
Takes You Through 11 Questions Pertaining to Mobility Scooters Allowing You To Be More Informed.
---
Thank you for stopping by and reading Challenger Mobility Scooter Trailer – Review.
If you have any experience with a mobility scooter trailer I would love to hear about it. Please comment below.