Do you want to get outside for some fresh air and experience low-impact exercise at the same time? Perhaps, you've thought of riding a bike, but your balance isn't as good as it once was. Considering a three-wheeled adult tricycle might be the perfect fit for you. The Barbella Adult Tricycle – Review explores the features and the pros and cons of the Barbella Adult Tricycle. Discover if this is the right bike for you.
Barbella Adult Tricycle Features
24″ and 26″ Available
7 Speed
High Quality Iron
Handbrakes
Alloy Rims
Rear Derailleur
Large Rear Basket
Seat has backrest
350 lb Cargo Combined Weight Limit
Product Weight – 64 lbs
Pros
Large Basket
3-wheel Stability
Variety of Colors
Cons
Difficult To Assemble
No Mention of Guarantee/Warranty
Uncomfortable Seat Back
Review
Barbella adult trike is a three wheel bike system that makes getting around town fun and easy. This adult tricycle is made of high quality iron and is able to support up to 350 lbs.
It offers an adjustable seat, the Barbella's patented seatback, and an intuitive seating position to keep you comfortable while riding.
The tricycle has a large folding basket so you can take personal items or use it for storing groceries after shopping.
The flexible rear derailleur allows you to change the speed freely and effortlessly.
The biggest complaint about the Barbella Adult Tricycle is the difficulty with the assembly. If you're not accustomed to assembling products yourself, it's best to call in the pros. You may be able to find a bike shop that has assembly services. If you do plan to assemble the tricycle yourself, the manufacturer does suggest watching this video showing the assembly of a 3-wheeled adult tricycle before assembly. It's also a good video to refer back to if you run into difficulties during assembling. 
Once assembled you can enjoy going outside and riding your bike. The three wheels adds extra stability to your ride. With the variety of colors offered you're sure to find one that you like.
A Few Final Words
With all products, features can change, so before purchasing, be sure the features that attracted you to the product are still the same.
Before riding your bike, be aware that riding a three-wheel tricycle is not the same as riding a two-wheeled bike. Watch a video explaining how to ride a tricycle in my post 4 Best Adult Tricycles .
If you're still not sure if the Barbella is for you another review you might want to read is Schwinn Meridian Adult Tricycle Review.
Remember, with any bike you need to ride safely and obey the laws in your particular town. To watch a brief video about the basic rules of the road, go to my post Bicycles and Seniors – I Bet You Haven't Forgotten How.
Related Articles
4 Best Adult Tricycles – Reviews and Buying Guide
Explores The Features, Pros&Cons of Four Tricycle Models Made By Different Manufacturers.
Bicycles and Seniors – I Bet You Haven't Forgotten How
Explores Benefits of Biking, Safety, What to Check Before Riding, Riding Groups &Tours & Types of Bikes.
Best Adult Recumbent Trikes Buying Guide – Ride In Comfort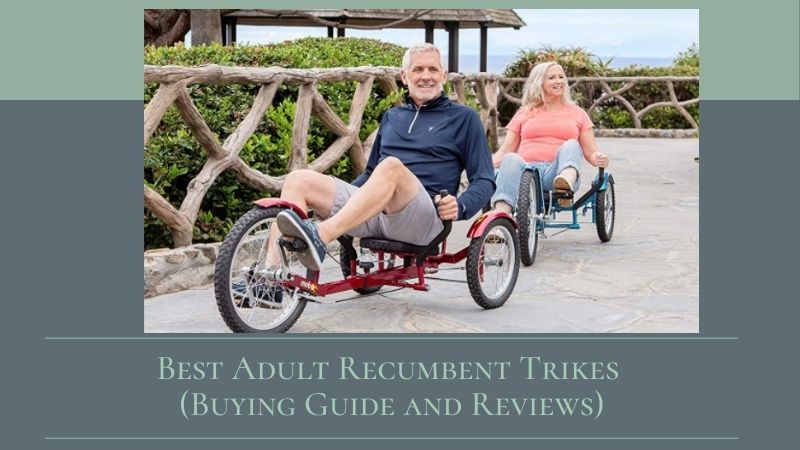 Explores The Features and Pros & Cons Of 3 Of The Best Recumbent Trikes Available For Adults.
Like with all exercise, there is a risk of injury involved while riding a bike. Be sure to consult with your doctor beforehand to ensure this is a safe and viable activity for you. I hope you enjoyed reading Barbella Adult Tricycle – Review.
If you have had any experience with an Adult Trike I would love to hear about it. Comment below.