In Quicken WillMaker & Trust 2021 – Review, you'll explore the features and pros and cons of this software program, making you a more informed consumer. In doing so, you will be better able to decide if this is the right program for you.
Since writing this article Quicken has launched an updated version – Quicken WillMaker & Trust 2022.
Are you looking to prepare essential documents but want to do so in the comfort of your home using your computer without the usual legal fees? Well, Nolo Quicken WillMaker & Trust 2021 might be the software program you need.
Toward the bottom of this post, there is a table provided showing the documents included in the program.
---
System Requirements For Quicken WillMaker & Trust 2021
Available In Both PC And Mac Download

1 Ghz Or Higher And Memory Minimum 2gb

Storage: 54 Mb Available Space

Download Size 1.5 Gb

Windows 8/8.1/10

Macos Sierra 10.12

Be Sure to Select the Correct Operating System
Other Features of Quicken WillMaker & Trust 2021
It Contains A Quiz To Help You Decide What Documents You Need.
Uses An Interview Format That Lets You Complete Documents At Your Own Pace.
Free Legal Updates Through 2021.
A User-friendly Legal Manual Answers Common Questions.
Pros
Great Price
Easy To Use
State-Specific
Cons
Not As Many eBooks as the Premium Version
Non Returnable/Refundable
Estate Planning Documents Are Not Valid in Louisiana, U.S. Territories, or Canada. 
A great feature of this program is you can use it for multiple family members. This means, for instance, you can make your own Will , your parents, your children, etc., without purchasing multiple programs.
If you're concerned about the legality of the program and the documents it helps you create, Quicken WillMaker & Trust has a team of lawyer-editors working to ensure each form is state-specific as laws do vary from state to state. For instance, did you know that your primary residence must go to your spouse or minor children in Florida?
One eBook is also included:
Special Needs Trusts: Protect your child's financial future. Learn how to provide for a loved one with special needs without jeopardizing government benefits. Includes all the legal forms and information you need to make a third-party special needs trust.
Once you purchase your program, you're provided with updates throughout the year of your product – through 2021.
Forms and eBook Included With Quicken WillMaker & Trust 2021
| | | |
| --- | --- | --- |
| Executor Documents | | |
| Affidavit of Domicile | General Notice of Death | Executor's Letter to Financial Institution |
| Executor's Checklist | Employee Death Benefits Letter | Notice of Creditor of Death |
Estate Planning Documents
Legal Will
Durable Power of Attorney for Finances
Revocation of Health Care Directive
Revocable Living Trust
Information for Caretakers and Survivors
End Of Live Documents and Final Arrangements
Health Care Directives –
Living Will and Health Care Power of Attorney
Property Management Worksheet
Letter to Survivors
| | | |
| --- | --- | --- |
| Home & Family Documents | | |
| Child Care Agreement | Temporary Guardianship | Pet Care Agreement |
| Child Care Instructions | Elder Care Agreement | Authorization to Drive a Motor Vehicle |
| Authorization for Care of Minor | Housekeeping Services Agreement | Notice to Put Name on Do Not Call List |
| Authorization for Minor's Medical Treatment | Housesitting Instructions | Subscription or Membership Cancellation Form |
| Authorization for International Travel With Minor | | |
| | | |
| --- | --- | --- |
| Personal Finance Documents | | |
| General Bill of Sale | Promissory Note | Limited Financial Power of Attorney for Finances |
| Security Agreement for Borrowing Money | Notice to Terminate Joint Credit Card Account | Revocation of Power of Attorney |
Books
Special Needs Trusts: Protect Your Child's Financial Future
Review
Overall, Quicken WillMaker & Trust 2021 gives you a lot for your money.  Over 35 documents and two eBooks that you download software directly to your computer. Preparing these types of documents in the comfort of your own home gives you the freedom to work on them when you choose…take a break…come back at some other time to work on them some more.
Even though there is a legal team behind Nolo Quicken WillMaker & Trust 2021, I would suggest taking your completed documents to an attorney to be sure you have everything done the way you want and to your state's specifications.  Also, remember as you plan for your estate these documents are not valid in Louisiana, U.S. Territories, or Canada.  If you live in those areas, this isn't the program for you.
With all products, features can change, so before purchasing, be sure the features that attracted you to the product are still the same.
---
Related Articles: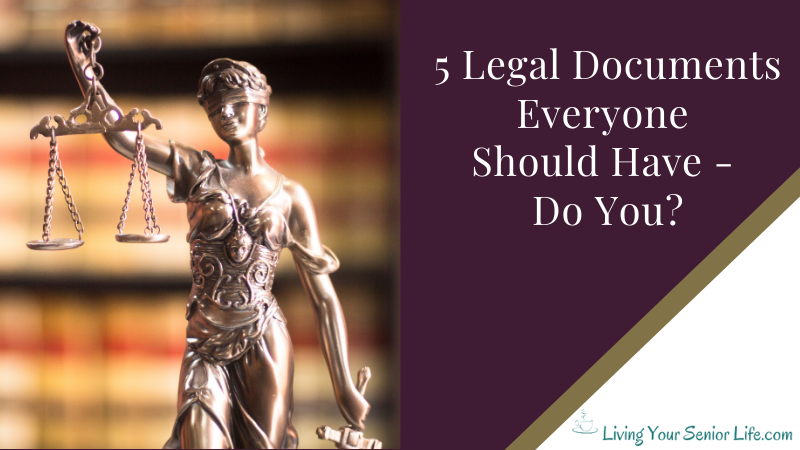 Discusses Wills, Revocable Living Trust, Adv Directive&Durable Power of Attorney for Health Care&Financial POA
Explores the Book & What The Book Addresses When It Comes To Long-Term Care. Read to Prepare & Plan Now.
Thank you for stopping by and taking a look at Quicken WillMaker & Trust 2021 – Review. I hope you can make a more informed purchasing decision knowing if this program is the right one for your needs.
Do you have any stories or tips about creating or having someone else prepare important documents? I would love to hear from you. Comment below.