Older adults and social isolation is an increasing trend and one that needs to be addressed before continuing on a downward spiral. Human beings are social animals; it's part of our genetic makeup. When we lack social interaction, it can lead to depression and increase the risk of other health conditions and even premature mortality.
As many of us get older, we may tend to isolate ourselves. Maybe this is on purpose, but many times it just seems to happen along the way without realizing it until one day we look up, and our social isolation has led to loneliness.
Often social isolation and loneliness are used simultaneously, but they are two different maladies.
Social isolation refers to either a complete or near-complete lack of contact between an individual and society.
On the other hand, loneliness is a state of mind. Someone can be in a very social setting, say among 50 people at a party, and still feel lonely.
Though social isolation can lead to loneliness, loneliness does not necessarily lead to social isolation.
A person can become isolated in many ways, such as:
Family Not Living Close By:
As we have grown as a society, we have also become more mobile. No longer are the days when family members were close by, perhaps living in the same household. Nowadays, it's not uncommon for families to live in different cities, states, and sometimes countries. There has been a recent trend of multi-generational homes, but this is not the norm.
Retirement
Often, a large portion of our daily routine and social connections comes from our career or work environment. Once we retire, we tend to lose contact with the people we may have worked with over the years. Though the intention to stay in touch as we leave may be expressed, seldom does that pan out or, at best, maybe a few times a year.
Divorce Rate
As more and more people are divorced, they enter their older years alone. They don't have interaction with a spouse in the home. Also, the extended in-law family is mostly non-existent from the spouse as well.
Lack of Transportation
Sometimes with the aging process, we are no longer able to drive. This can severely impact the senior's ability to go to social events or even a once-loved shopping excursion. Public transportation can be viewed as cumbersome for someone that was used to the independence of driving, so they just stay home.
Store/Restaurant to Your Door Delivery
Yes, even the added convenience of shopping online or ordering food to be delivered encourages not leaving the house. This wasn't the case even a few years ago. I know, for me, if I can have something delivered all the much better than my having to go out. It becomes so easy to do.
Depression
Depression can lead to social isolation. When depressed, there can be a lack of social interaction. It's hard to be social when we have feelings of depression. And then we create a vicious circle of depression-isolation-depression-further isolation and so forth.
You May Be Interested In: Coping With Loss – The Griefing Process
Lack of Income
Once retired, income may become a real concern. Maybe you don't have the financial resources you once did to continue with some of your favorite activities such as traveling, going to the movies, golfing, or maybe you once belonged to a bowling league. But with all of these examples, if you have a decrease in income (which many do in their senior years), these fun social activities may no longer be possible – well, at least in the same way you once did.
When you think of social isolation, you may believe there is no real reason to be concerned. However, research has shown the opposite. There are health concerns that show a correlation with social isolation.
The research reported by the National Institute on Aging has linked social isolation and loneliness to higher risks for a variety of physical health and mental health conditions:
Alzheimer's Disease
Anxiety
Cognitive Decline
Depression
Heart Disease
High Blood Pressure
Obesity
Weakened Immune System
Even Death
The World Health Organization (WHO) states that research shows the effect of social isolation and loneliness on mortality is comparable to that of other well-established risk factors such as smoking, obesity, and physical inactivity.
In another research study by psychologist Louise Hawkley, Ph.D., in addition to depression, there was evidence linking social isolation with:
Poor Sleep Quality
Impaired Executive Function
Accelerated Cognitive Decline
Poor Cardiovascular Function
Impaired Immunity
To overcome social isolation, one needs to become social in some way. As you look at your life or the life of someone who has become socially isolated, think of how that can change. It's okay to start slow. Maybe come up with one change you can make that will give you some social interaction.
You Might Be Interested In Reading: The GrandPad Tablet
Active Adult Center
Active Adult Centers offer an array of activities. Each center has its own activities and may be different from another. Check to see what's available.
Some examples, but not limited to, are activities such as fitness, games such as poker, bridge, pinochle, bingo, dancing, ceramics, knitting/crocheting, and support groups.
Book Club
Are you an avid reader? Find a book club in your area where people read and talk about books based on an agreed reading list.
Religious Organizations
Many religious organizations have programs for older adults.
Hobby
Maybe a new hobby is something you would be interested in. Though it's true, many hobbies require monetary investment; not all do or perhaps share the expenses with someone else. All hobbies are great but choose one that you will interact with other people.
Acting In A Local Theater Group
Astronomy Club
Biking – Contact A Local Bike Shop For Group Rides
Community College Class
Genealogy Club
Hiking (With Someone Or A Group)
Photography
Pickleball – An Article I Wrote, "Pickleball And Seniors" Can Give You Some Insight Into The Game.
Singing (Community Choir Is One Idea)
Walking Group
Writing Group
You Might Be Interested In Reading: Celebrate National Senior Health and Fitness Day
Meet-Up
Have you heard of the app Meet-Up? This is an app that you can search for groups that have similar interests as you. This is a free app, and it doesn't ask for any commitment. They have meet-ups for so many interests. If you go to an event and you don't like it, don't have to continue going.
I had this very experience. I searched on the Meet-Up app for hiking groups for people aged 50 and over. I went, and though the people were friendly, I only went for one hike. I may look to go again in the future, but I didn't have to commit myself to attend a certain number of events, etc.
Part-Time Job
Some companies are looking for older adults to fill part-time positions. This will not only provide you with social interaction but also a little extra cash.
Volunteer
Is there a volunteer opportunity you find interest in? Some examples are:
Abuse Shelter
Animal Shelter
Church
Food Pantry/Soup Kitchen
Hospital
Library
Local School
National Parks
Political Campaign
Red Cross
Retirement Home
If you are having trouble thinking or signing up somewhere to volunteer AARP (American Association of Retired Persons) has a feature on their website that will allow you to put in your city or zip code to find organizations that are looking for volunteers.
---
Popular Posts
Age and Discrimination – Ageism – Yes Sadly It Still Exists
Addresses Discrimination Based On A Person's Age; Specifically Here On The Older Adult.
Depression After Surgery-Or Am I Going Crazy?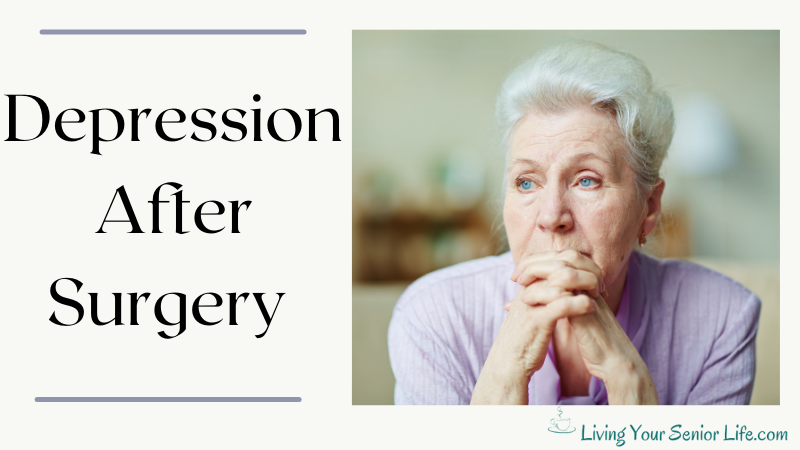 Looks at the Symptoms, Causes, and Tips to Alleviate Depression and Anxiety After Surgery.
Bicycles and Seniors – I Bet You Haven't Forgotten How
Explores Benefits of Biking, Safety, What to Check Before Riding, Riding Groups &Tours & Types of Bikes
---
All-in-All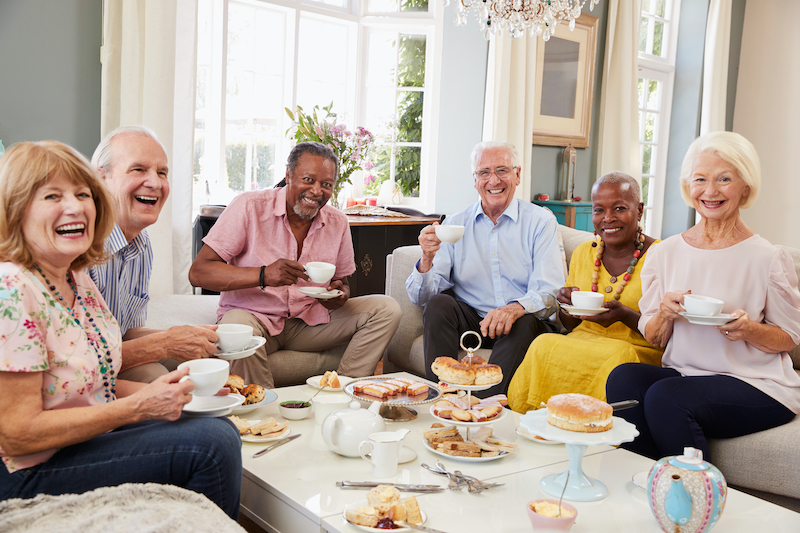 As many of us get older, we may tend to isolate ourselves. This does not need to be part of the aging process. Isolation can lead to depression and increase many other health risks.
We, as human beings, are by nature social creatures; thus, social interaction is vital to our well-being. If you or someone you know is part of this growing trend of older adults and social isolation, incorporate social activities in your life, maybe through a hobby, club, or a part-time job, to alleviate social isolation. I bet once you do, you will enjoy it and will further spread your wings to other activities.
Are there activities you enjoy that keep you social? I would love to hear what they are. Please comment below.