Depending on who you talk to, a fidget blanket can do a lot of good for your mental and physical wellbeing. Some claim that they help with Alzheimer's, Dementia, Anxiety, ADHD, and even Autism. This post, What Is A Fidget Blanket? What Are Their Benefits and Uses? answers these questions and how you can use a Fidget Blanket in your own life. Keep reading to learn all about this fascinating accessory!
What Are Fidget Blankets?
Fidget blankets, aka activity blankets, are therapeutic quilts that usually lap size and provide tactile and sensory stimulation. They are made from soft fabric that usually has bright colors and has different textures and various sensory tactile activities such as fake fur, zippers, buttons, a velcro tab, laces, etc. They can include just about anything that keeps the hands busy.
Don't let the word blanket fool you, though. Most fidget quilts are much smaller than a blanket and can be a pillow or a flat surface.
What Is The Purpose Of Fidget Blankets?
A fidget quilt is designed to help people with Alzheimer's, Dementia, ADHD, anxiety, and other mental health issues focus and concentrate and helps maintain fine motor skills. They're also great for children who need to calm down after a frenzy of activity.
The blankets allow for repetitive behaviors that are typically calming and distracting. This, in turn, can help alleviate boredom.
What Are Some Benefits Of Fidget Blankets?
Some of the benefits of a fidget blanket are thought to include:
ADHD
According to research done at the University of Mississippi Medical Center, students with ADHD may use fidgeting as a way of focusing on learning.
Alzheimer's and Dementia
Alzheimer's disease and other forms of dementia are characterized by restlessness and agitation. As a result, keeping their hands occupied can help reduce their stress.
Fidget blankets and other sensory enhancement activities such as music, aromatherapy, and water therapy offer a calming method for Alzheimer's and Dementia patients.
Also, as Alzheimer's progresses, the person may begin to pull at their clothes or even scratch themselves. A fidget lap quilt gives them an outlet for restlessness and aggression.
Anxiety
Fidget blankets can help alleviate tension and relieve stress. The presence of an instant relief toy in one's restless hands can help focus your mind on a specific task and is relaxing for most people with anxiety).
Investigators from Rice University placed 21 adults on a break. During the break, half of the participants took part in calming activities (one was using fidget toys). Those who were busy in doing so had significantly lower self-reported anxiety levels.
Autism and Asperger's Syndrome
These blankets are especially useful for helping people with Asperger's Syndrome who tend to be over-stimulated by sensory input such as sounds or lights.
To help control this overload, someone experiencing this might tap their fingers or pull on their clothes.
A fidget blanket can keep their restless hands busy to help them focus.
Encourages Tactile Coordination
Fidget blankets can help improve brain and cognition abilities. This is because hand-eye coordination is used while using a fidget blanket. This sensory and tactile stimulation is thought to slow down cognitive impairment.
Related Articles:
Best Fidget Activity Blankets For Dementia And Alzheimer's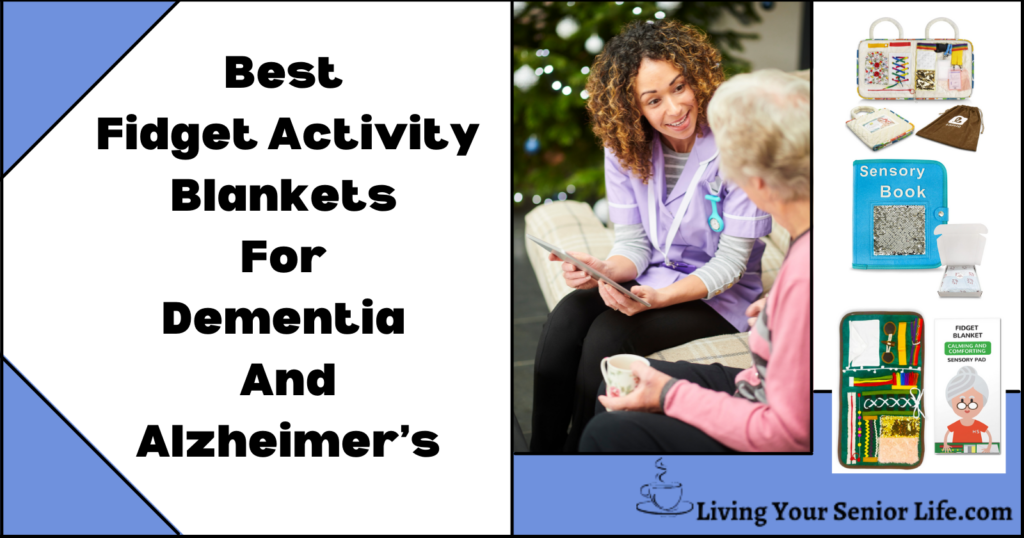 Explores 3 Of The Best Fidget Blankets & The Features Of Each. Could One Help A Loved One?
Best Robotic Pets For Seniors – The Ultimate Buying Guide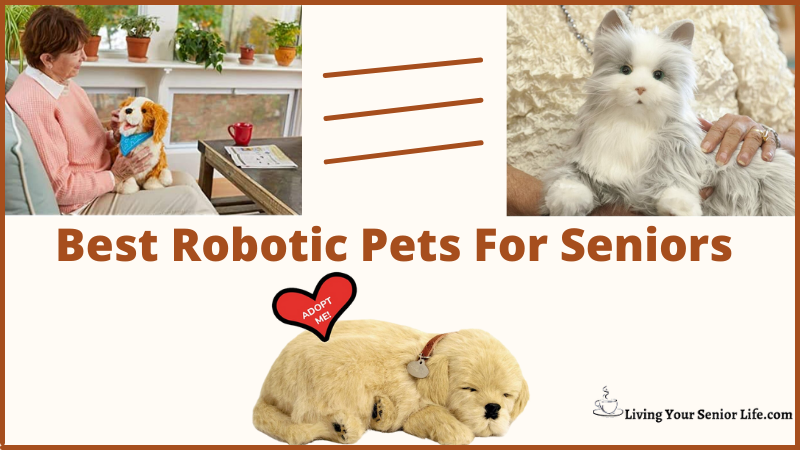 Guides You Through And Help You Decide Which Is Best Suited To Your Needs.
What is Forgetfulness? What'd I Just Say?
Explores Forgetfulness & If It Is The Same as Dementia & Alzheimer's? Possible Causes & Memory Enhancements Discussed.
Conclusion
Fidget blankets have been gaining a lot of popularity lately and for a good reason! They come with a myriad of benefits that can help people with various conditions. From reducing anxiety and ADHD symptoms to improving tactile coordination and aiding in the relaxation and stress relief for people with Autism and Asperger's Syndrome and Alzheimer's and Dementia.
I hope you found What Is A Fidget Blanket? What Are Their Benefits and Uses? Informational and was able to address some questions about fidget blankets you may have had.
Do you have any experience with fidget activity blankets? What are your favorite items to put on a fidget blanket? Let us know in the comments below!