5 Best Senior Exercise Videos/DVDs – Buying Guide explores the features, pros and cons, and equipment needed for each. Getting exercise as a senior can be harder to come by yet having an exercise routine is vital for just about everyone.
Maybe you have limited access to a nearby gym; perhaps you lack transportation; maybe you feel more comfortable exercising in your own home, or you're looking to add to your at-home exercise equipment. If one of these scenarios is something you can relate to, then 5 Best Senior Exercise Videos/DVDs – Buying Guide might be just what you need in narrowing your purchasing choice.
There are a few aspects of working out you should target for a well-rounded routine – strength training, cardio, stretching for increased flexibility, and perhaps balance. When you are incorporating exercise routines, try to get all of these aspects included over the week.
Professional medical advice is important before starting any new physical activity. Be sure to consult with your doctor to get his/her clearance.
If you are interested in streaming your workout there is a great program called My Curves On Demand. To read a post explaining the programs read: MyCurves On Demand (Review)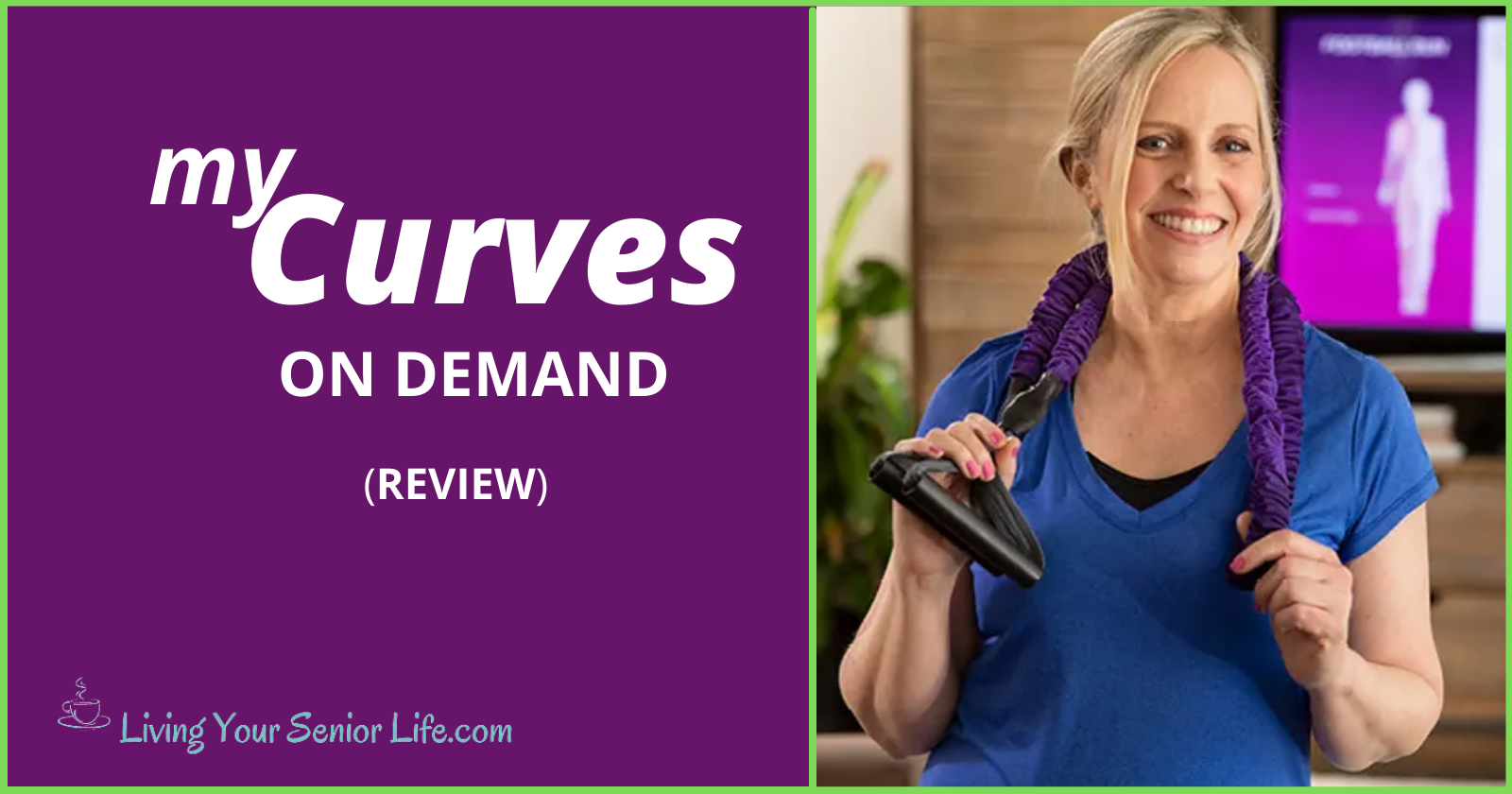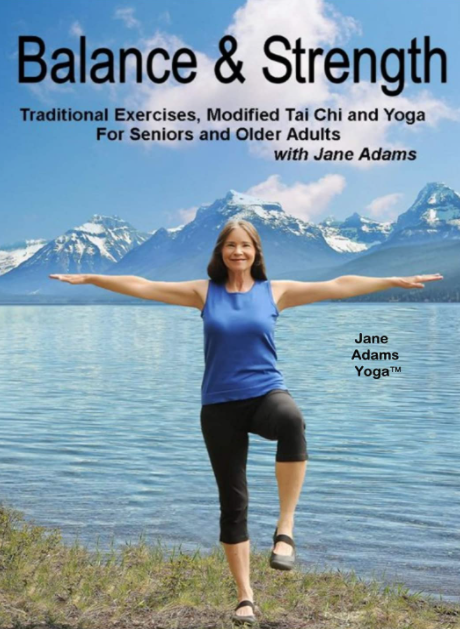 Features
Available in Video and DVD
Run Time – 198 minutes
ASIN: B01J2IY858
Exercises Include
Traditional Exercises, and Modified Tai Chi, Yoga & Dance Based Movements

Chair-seated Practice To Gently Strengthen Your Entire Body (17 Min.)
Classic Stationary Balances Performed Holding Onto A Chair For Support & Seated Core-strength Work (31 Min.)
Practical Walking Balances & Dance-based Stepping Movements To Improve Your Ability To React Quickly And Improve Cardiovascular Health, Performed Using A Chair For Support (16 Min.)
More Challenging Walking & Stepping Balances, Without A Chair (18 Min.)
Leg Strength Exercises (13 Min.)
Upper-body Seated Strength & Mobility Exercises (12 Min.)
Lower Body Stretches (13 Min.)
Tai Chi Easy Full-body Mobility Practice (17 Min.)
Tai Chi Practices With Eight Forms, Similar To Traditional Tai Chi, But Modified To Make It Easier To Learn And To Emphasize The Balance Improving Aspects Of Tai Chi (Eight Min.)
It Also Includes A Separate Short (3-7 Minutes) Tutorial For Learning Each Of The Eight Tai Chi Forms
Equipment Needed:
Pros
The Exercises Are Low Impact – Easy On The Knees And Hips
Well Rounded Workout
Reasonably Priced
Available In Both Video And Dvd
Cons
Some People Might Find It A Bit Slow And Tedious
Complaints The DVD Not Working Correctly
---
Features
Available on 3 DVDs
Run Time – Not stated
ASIN: B01KTVQB20
Exercise Includes
3 Dvds Plus Resistance Band

Simply Seated Exercise Dvd – Seated Total Body Workout! Great Cardio Workout, Abs, Core, Strength Training
Vitality Exercise Dvd – Fun And Easy To Follow Total Body Workout With Boxing-inspired Movements. (All Exercises Demonstrated Both Seated And Standing)
Strength Training Exercise Dvd – Effective Exercises With Targeted Movements For Muscle Building, Core Training, And Fat Burning Using Resistance Bands (All Exercises Demonstrated Seated And Standing)

Stretching And Balance Segments At The End Of Every Workout.
Includes Resistance Band
Equipment Needed
Chair If Needed

All Exercises Are Shown Standing and With the Option of Using a Chair
Pros
Variety of Workouts
Resistance Band Included
Shows Modifications for Different Levels of Fitness
Upbeat
Cons
May be too fast for some seniors
Report of Case Damaged in Shipping
---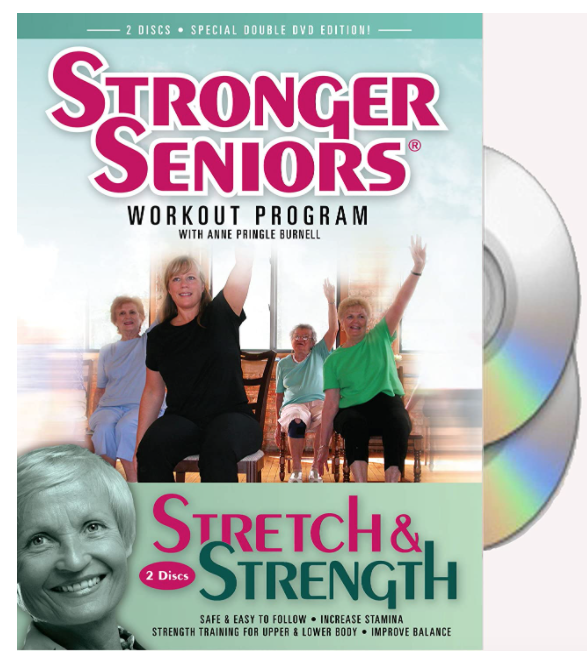 Features
Available on DVD – 2 discs
Run Time:  95 minutes
ASIN B0012YN35M
Exercise Includes
Stretching
Aerobics
Strength Training
Equipment Needed
Chair
Handweights / Dumbbells 
Pros
Low Impact – Easy On The Knees And Hips
Good Price Point
Gives Modifications
Great Ratings
Cons
Some Reviews Said The Workout Was Too Slow, But Others Said It Was A Great Pace
A Few Complaints About The DVD Not Working
---
Features
Available on DVD
Run Time: 63 minutes
ASIN: B009AX48NS
Exercise Includes
4 Segments

Warm-Up
Cardio Workout – 22 minutes
Strength Training – 24 minutes
Stretching – 5 minutes
Equipment Needed
Pros
Demonstration Of Modifications Of Exercises
Participants Are Seniors, Which Some People Might Appreciate
Good Ratings
Reasonably Priced
Cons
Music Is Repetitive
Some More Advanced Exercisers Might Find It Too Easy
---
Features
Available on DVD
Run Time – 65 minutes
ASIN: B003MX5OSA
Exercise Includes
Low Impact Aerobics – 23 Minutes
Strength Training – 21 Minutes
Cool Down And Stretch – 10 Minutes
Equipment Needed
Chair
Handweights /Dumbbells
Pros
Three Levels Of Modification
The Instructor Is Encouraging
Good Price
Low Impact
Well Rounded Workout
Cons
Some People Might Find The Movements Complicated
Some People May Find The Moves Too Fast
The Voice Of The Instructor Can Be Distracting
Still Can't Decide?
Whether you are new to exercise or want to add to your at-home exercise equipment, there is a good variety of exercise videos and DVDs for seniors. If you can't decide which one you would want, my thought is this: Choose the one you think you will enjoy. My choice may be different than yours, and yours may be different from your friend's selection, and that's okay.
Related Articles
Best Exercise Equipment for Seniors – Are You Pumped?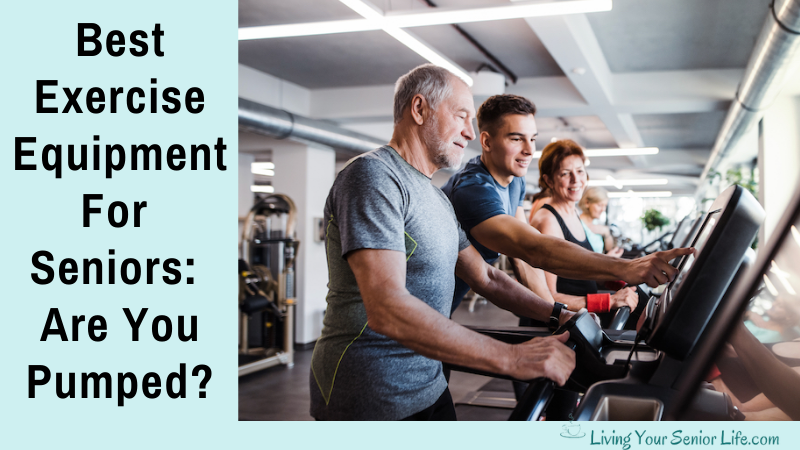 What Are The Best Low Impact Exercises For Seniors?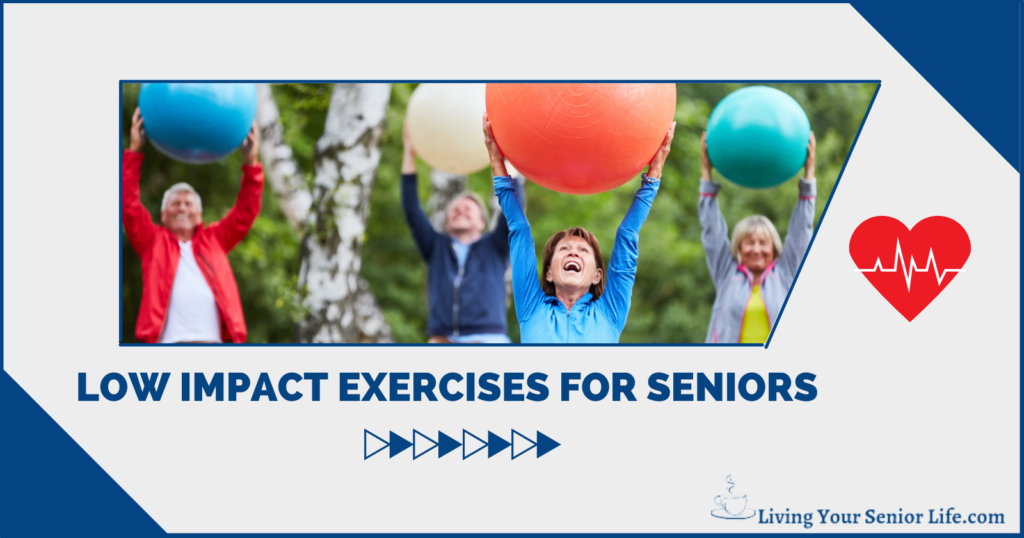 Best Adult Tricycles – Reviews and Buying Guide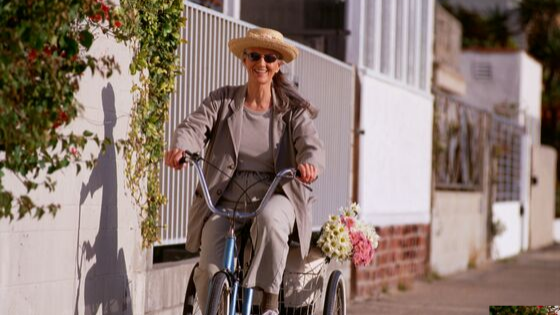 One of the best predictors of whether you will stay with an exercise program is if you enjoy it. If you don't like yoga, don't do yoga; if you love aerobic, upbeat exercising, then choose one with music you love and that you can see yourself doing.
With so many senior exercise videos and DVDs available, I have no doubt you will find something you like, and I hope that 5 Best Senior Exercise Videos/DVDs – Buying Guide helps you in that process.
I would love to hear your comments about any exercise videos/DVDs you have enjoyed. What about them made you like them. Have you done any that you didn't enjoy? Comment below.