Whether you experienced the 1930s or are just curious, Life in the 1930s – A Trip Down Memory Lane will give you insight into some of the events, fads, and lifestyles that mark that decade.
Events
The decade of the 1930s was filled with much despair and economic turmoil. Unemployment and poverty were rampant throughout the United States. The Stock Market Crash of 1929 was followed by The Great Depression lasting through much of the 1930s.
The Dust Bowl led to an agricultural crisis across the plains (mainly Oklahoma, Arkansas, Missouri, Iowa, Nebraska, Kansas, Texas, Colorado, and New Mexico). Many families were forced to leave their farms looking for other employment. However, the Great Depression made it even more challenging to find work that would sustain families.
The decade ended with the beginning of World War II.
Automobiles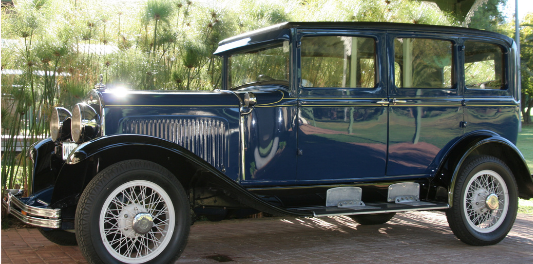 Though there were numerous models of cars, six new models of cars were introduced in the 1930s:
Bentley 8 Litre
Cadillac V-16
Chevrolet Series AD Universal
Mercedes-Benz 770
Volvo TR670 Series
Wolseley Hornet (1930)
It was during the 1930s radios and heaters became common in automobiles. Automatic transmissions were also introduced during this time.
Fashion
In the 1930s, with the economic hardships being experienced, the clothing industry changed. Garments were now being made in factories being mass produce compared to the made-to-order fashion of earlier times.
Dresses
Women's fashion in dresses changed from the boyish fit of the 1920s to the soft, feminine silhouette of the 1930s. There became a more tailored, modest style of dress while accentuating the female curves. The natural waistline, skirts flaring slightly, fitted hips, and high neckline were the fashion statement of the decade.
Hats
For both men and women, hats were a definite fashion accessory of the 1930s.
Popular Hat Types for Men

Boater
Cap
Derby/Bowler
Fedora
Hamburg
Walker
Popular Hat Types for Women

Berets – Marlene Dietrich was known for wearing this type of hat with men's suits
Cloche
Fedora
Map cap
Sailor
Slouch made famous by Greta Garbo
Turban
Veiled
Shoes
Popular Women's Shoes

Oxford
Pumps
Saddle Shoes
Sandles – Ghillies Lace
T-Strap
Popular Men's Shoes

Monk Strap
Oxford
Saddle
Wingtip
Hairstyles
In the 1930s, women went to a more feminine hairstyle than in the previous decade of the 20s. For women, the most popular hairstyles were that of finger waves and pin curls parted both in the center and side.
Hollywood stars such as Carey Grant, Jimmy Stewart, and Clark Gable heavily influenced hair cuts for men. It was the norm for men to have short hair around the ear that tapered down to nothing at the nape.
Entertainment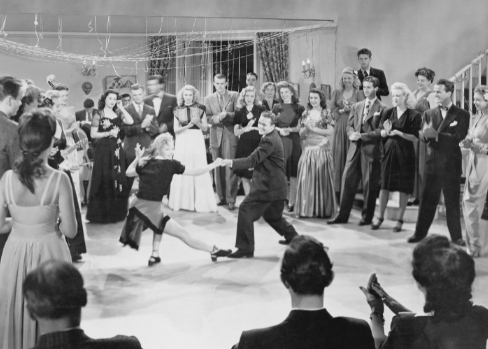 Dance
Popular Dances Included:

Foxtrot
Swing
Waltz
Tap
Jitterbug
Music
The Jazz style of music popular in the 1920s evolved into two popular music genres of the 1930s – Swing and Big Band. The silky-voiced crooner singers remained popular throughout the decade.
Popular Songs of the 1930s Include:

A Tisket, A Tasket – Ella Fitzgerald with Chick Webb's Orchestra
Boogie Woogie – Tommy Dorsey
In The Mood – Glenn Miller
God Bless America – Kate Smith
Moonlight Serenade – Glenn Miller
Over the Rainbow – Judy Garland/Glenn Miller
Pennies From Heavy – Bing Crosby
Putting on the Ritz – Harry Richamn with Earl Burtnett
Sing, Sing, Sing – Benny Goodman
Silent Night, Holy Night – Bing Crosby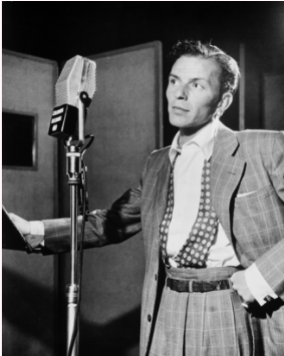 Popular Swing Musicians Included:

Artie Shaw
Benny Goodwin
Billie Holiday
Cab Calloway
Ella Fitzgerald
Glenn Miller
Louis Armstrong
Tommy Dorsey
Popular Crooners of the 1930s Included:

Bing Crosby
Frank Sinatra
Fred Astaire
Nat King Cole
Perry Como
Rudy Vallee
In 1935 a new radio program, "Your Hit Parade highlighted the most popular songs of the week. Shortly after, in 1936, Billboard Magazine published Hit Parade, a list of the most popular songs of the time. 
Movies
Many classic movies came out of the 1930s. The Drive-In Movie was introduced in 1933 by Richard Hollingshed, making it easier for families to watch the newest releases.
Popular Movies Included:

It Happened One Night (1930) Starring Claudette Colbert and Clark Gable.
Dr. Jekyll and Mr. Hyde (1931) Starring Frederic March.
King Kong (1933)
Little Women (1933) Starring Katherine Hepburn
Cleopatra (1934) Starring Claudette Colbert and directed by Cecil B. DeMille.
Gone With The Wind (1939) Starring Clark Gable, Vivien Leigh, Olivia de Havilland, and Leslie Howard.
The Wizard of Oz (1939) Starring Judy Garland, Frank Morgan, Ray Bolger, Jack Haley, Bert Lahr, and Margaret Hamilton.
Games/Toys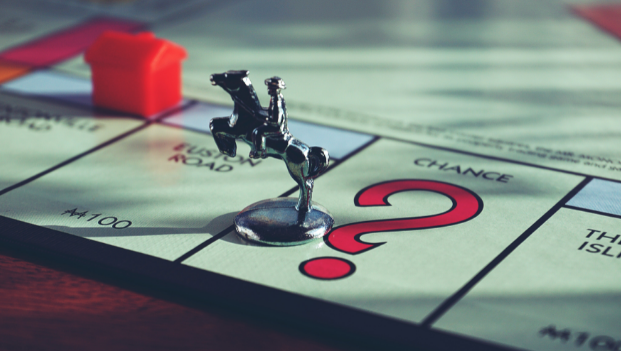 Many of the games we love and play today originated in the 1930s.
Popular Games Originating in the 1930s Include:

Monopoly (1935)
Sorry (1934)
Go to the Head of the Class (1936)
Canasta Card Game (Introduced in 1939)
Betsy Wetsy – The popular doll that would drink and wet herself. (1934)
Fads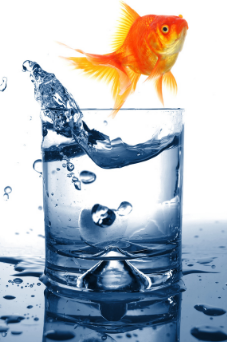 Swallowing goldfish became a college phenomenon in 1939. The fad is thought to have begun as a $10 bet at Harvard University as part of a bid for a freshman running for class president. It then went on to become a competition between various universities.
Final Words
If you enjoyed looking back at life in the 1930s, other articles you might like that explores the 1940s and 1950s are:
In taking a look at Life In The 1930s – A Trip Down Memory Lane, I hope you were able to revisit some fond life events. If you hadn't lived during that decade, my hope if you were able to learn something new about the decade.
If you have any memories of the 1930s you would like to share, I would love to read them; please comment below.